Legal assistance in Spanish, German and English
Abogada – Lawyer – Rechtsanwältin
Do you need assistance or legal advising? Let us help you

Legal assistance with the purchase/sale of property
We will advise and assist you in the negotiation and conditions of contracts, advising you throughout the process, accompanying you to the Notary Public offices for the granting of deeds, managing the opening of bank accounts for non-residents, so that all of this may be carried out in a secure and guaranteed manner so that all of this may be carried out in a secure and guaranteed manner.

Tax payment procedures
Income tax for individuals, non-residents, patrimonies, companies, municipal taxes and fees; property tax, capital gains tax, licence fees…

Legal processes
Pursuit of late payments, divorces, division of inheritance, evictions, traffic accidents, drunk driving, execution of sentences…

Property owner communities
Advising property owners and the community of owners. We can help you with the management of the property owner community, attend the meetings for you.
Late payment pursuit services are carried out for the community.

Company assessment
Incorporation, management and advising of companies, limited liability societies, even taxes, etc. Request for and obtaining fiscal identification number (CIF) for new companies, even foreign companies.

Procedures, Processes and Notarial Assistance
New building and works completion declarations, rectification of boundaries, capacity expansion, deeds of acceptance and partition of inheritance, wills, notarized divorces…

Administrative procedures
Before the City Hall and the Consell Insular: works licences and seasonal rentals, occupancy permits, urban planning certificates, seniority certificates

Others
Allegations, last name changes, foreign identification number (NIE) requests, insurance management (Check with us before purchasing your insurance plan),
Claims for damages caused by losses, both in the home and bodily harm from traffic accidents. Animal rights; animal abuse complaints and compensation for bites or other injuries
And remember that we offer all of our legal advising in Spanish, German and English
For more information on any of our specific services, don't hesitate to contact us:
MªJosé Quirante Tello
Born in Switzerland in 1972, I studied in the Balearic Islands where I feel at home.
A member of the Illustrious Association of Attorneys of the Balearic Islandsin November of 1995, I spent a year as an intern in a law firm of Spanish attorneys and in 1997, began working in the law firm of German attorney, D. Gerhard Thedenscurrently retired, from whom I learned the German language and began to acquire experience in such areas as German civil law in areas such as family law, for example, divorce, settlements in the German separation of property system with rights to participate in profit sharing, inheritance rights, private international law, for example, the execution of German sentences in Spain and the execution of German commercial securities, even criminal areas of passive extradition, issues related to pensions and administration such as the "office of Children's Ombudsmen" or Jugendamt.
Know more about me
For approximately seven years, I worked in the Thedens law firm, taking advantage of my time there to perfect my German language skills and to participate in courses for foreigners offered by the University of Göttingen (Georg-August Universität Göttingen). In addition, I spend several years attending congresses and mini-sessions organized by the Hispanic-German Association of Lawyers (Deutsch-Spanische Juristenvereinigung e.V.).
In 2003, I founded Quirante & Schumann abogados & Rechtsanwälte civil society, where, together with a German colleague, I worked for 15 years, always in the area of Hispanic-German law. Then in June of 2017, I decided to embark on my own journey, opening my own professional offices in Santa Eulalia del Río, Ibiza. I handle issues that are not strictly legal in nature, but also administrative, such as the obtaining of works licences or final construction permits, or carrying out procedures with city halls and the Tax Authorityor appealing sanctions and engaging in proceedings related to properties in Ibiza, as well as the registration of rights in the Property Registry (usufructs, rights of way, embargos, purchase/sale deeds, mortgages, etc…)
In 2009, I received a degree in Administrative Management, consolidating my daily practice of public administration law.
For years, I have worked with a variety of legal issues, both in the civil and criminal areas, as well as administrative law.
I handle areas as diverse as the change of a last name in the Civil Registry, or the incorporation of a limited liability company.
I advise and assist my clients on everything from the property purchases to the preparation or supervision of sales contracts, attending notary public meetings for deeds, making tax payments and changes in ownership in the Property Registry as well as in land registry offices, performing municipal services, etc…
My client base tends to be 85 % foreigners, mainly Germans, Austrians, Swiss and Dutch, as well as English speakers.
I also handle issues in Germany, collaborating for over 20 years with a colleague from Osnabrück, Ms. Sabine Hellwegeas well as working with some notary public offices in this country.
Without a doubt, my values include my experience, seriousness and commitmentas well as the ability to effectively speak various languages.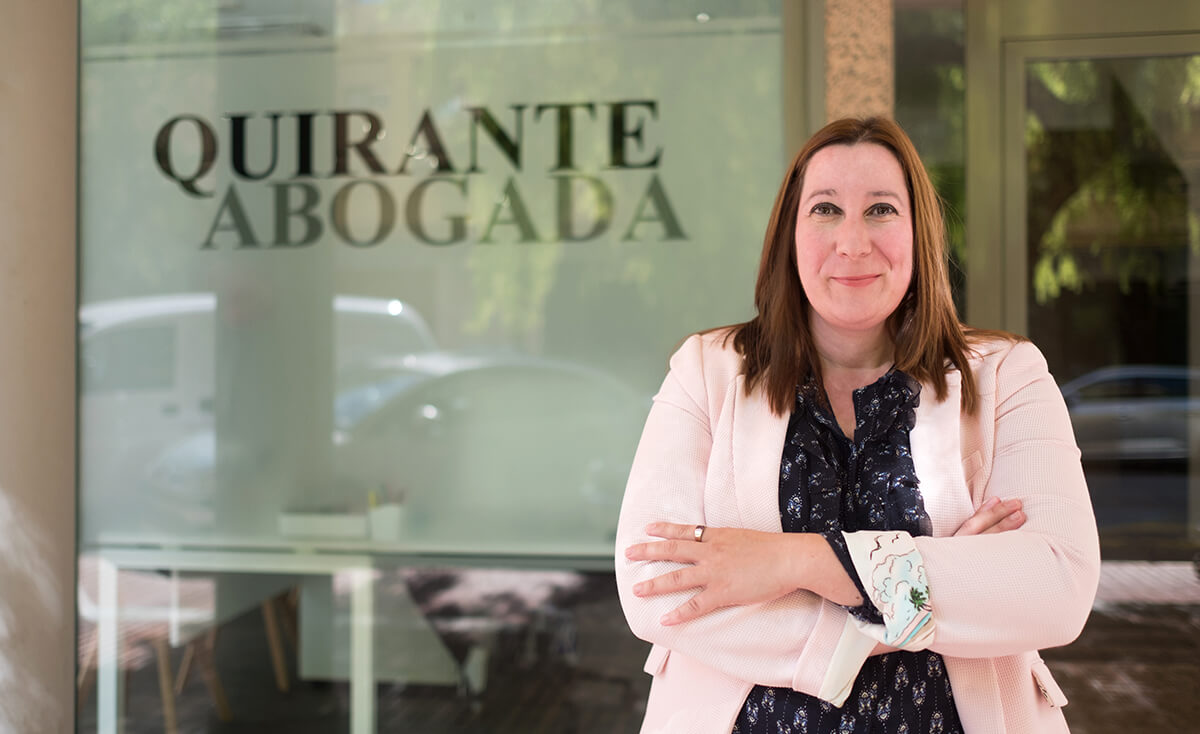 Do you need an attorney in Ibiza?
Contact me now